FALLING WALLS LAB IS COMING TO KUOPIO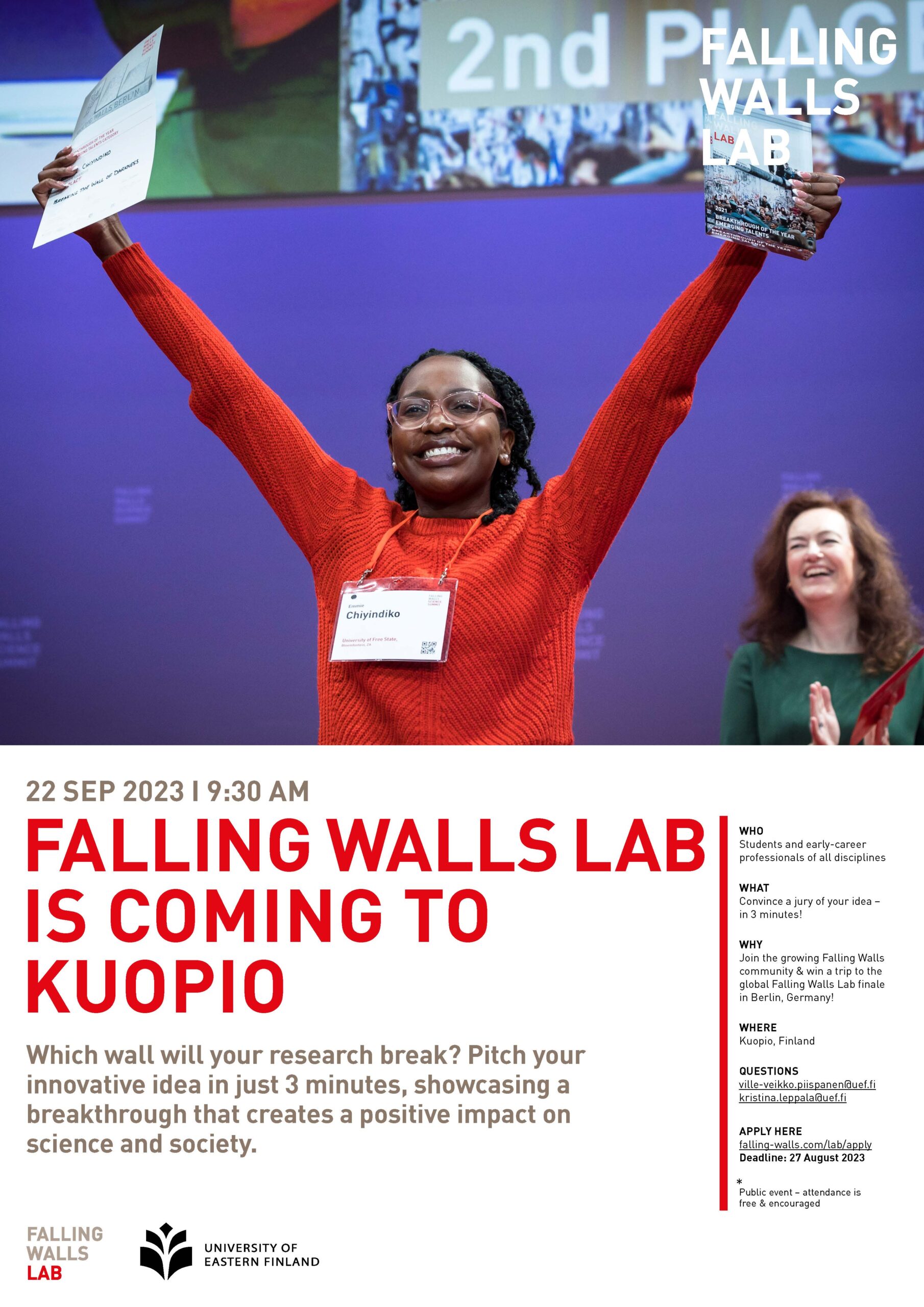 Which wall will your research break? Pitch your innovative idea in just 3 minutes, showcasing a breakthrough that creates a positive impact on science and society.
WHO
Students and early-career professionals of all disciplines
WHAT
Convince a jury of your idea – in 3 minutes!
WHY
Join the growing Falling Walls community & win a trip to the global Falling Walls Lab finale in Berlin, Germany!
WHERE
Kuopio, Finland
QUESTIONS
ville-veikko.piispanen@uef.fi
kristina.leppala@uef.fi
APPLY HERE
falling-walls.com/lab/apply
Deadline: 27 August 2023